Swagelok Louisiana is your local sales and service center for Swagelok.
COVID-19 Update: Actions We're Taking
As this situation evolves, we will regularly update this page to provide the most up to date information on how we're protecting our team members, customers, and communities. First and foremost, we are committed to maintaining the quality of excellence and service our customers have come to expect. We will identify contingency plans as the need arises to ensure we continue to service your needs.
Click here for the latest updates
Our highly specialized assembly environment and dedicated service team are providing expert solutions to our customers' greatest production and operational challenges.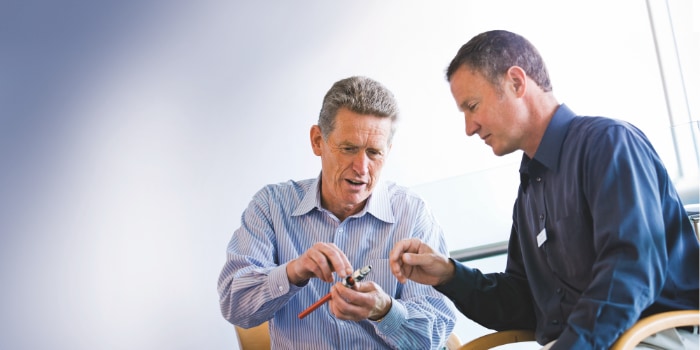 Participants leave our hands-on Swagelok training with an advanced understanding of processes that can enhance workplace safety and improve efficiency and productivity.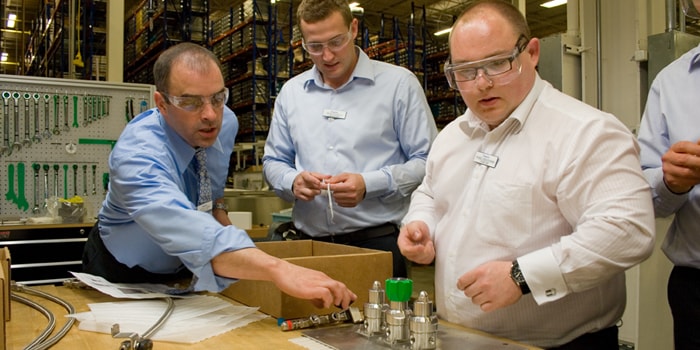 Need a special tool or some expense equipment for an immediate job? Come talk to us.
Swagelok Louisiana Popular Links
Your Local Swagelok Sales and Service Center
Swagelok Louisiana
Baton Rouge Office
9243 Interline Avenue
Baton Rouge, LA 70809
Telephone: 225-926-5520
Fax: 225-926-2462
BR.LA@swagelok.com
Hours: Mon – Fri, 7:30 AM to 4:30 PM
New Orleans Office
1812 Engineers Road
Belle Chasse, LA 70037
Telephone: 504-392-3066
Fax: 504-392-0986
NO.LA@swagelok.com
Hours: Mon – Fri, 8:00 AM to 4:30 PM
Lake Charles Office
3109 Hwy. 90 West
Westlake, LA 70669
Telephone: 337-882-0346
Fax: 337-882-6870
LC.LA@swagelok.com
Hours: Mon – Fri, 8:00 AM to 4:30 PM
Lafayette Office
109 Spinner Drive
Broussard, LA 70518
Telephone: 337-837-1660
Fax: 337-837-1989
LAF.LA@swagelok.com
Hours: Mon – Fri, 8:00 AM to 4:30 PM
Service Area
Swagelok Louisiana, founded in 1959, is the authorized distributor of Swagelok® fluid system components in Louisiana and southern Mississippi.